netball academy
Shenley Brook End School and The Hazeley Academy wish to introduce a Netball Academy as a Sixth Form Route for suitable students.
The aim is to combine your passion for netball with studying after Year 11. You will be able to receive high-quality netball training and improve your technical skills with other like-minded sports people. This will be combined with a Sixth Form programme of subjects allowing you to aim for the very best progression routes after year 13. Opportunities will include university courses where you will be able to continue with high-level netball prospects in their elite squads.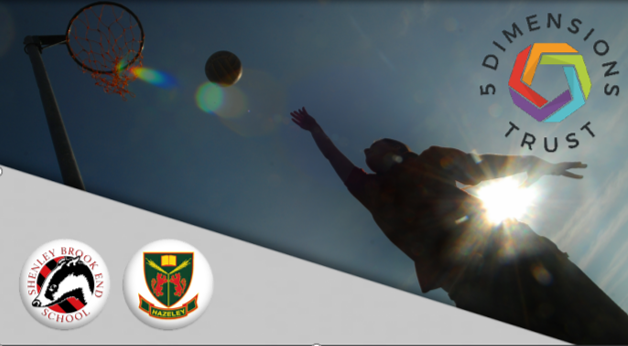 The schools will give you the chance to succeed both academically and in netball. Students will be selected on criteria in both netball and academic ability.
A level subjects that the schools offer in the sixth form include:
Applied Science, Art, Biology, Business Studies, Chemistry, Computer Science, Design Technology, Drama, Economics, English Lang & Lit, English Literature, Film Studies, Financial Studies, Further Maths, French, German Geography, Government & Politics, History, IT (BTEC), Maths, Maths Studies, Music, PE (BTEC Single, Double or Triple), Photography, Physics, Psychology, RE (Philosophy & Ethics), Sociology and Spanish.
There will be a meeting at the Hazeley Academy on 22 January at 6.30pm; please come along to find out more.
Please complete the form below to register your interest.